Storing the Hexipuffs
Alright, so I've knit up several hexipuffs already and it is time to put them in something prettier than just a clear baggie.  Lucky for these puffs, I have a lovely clear jar left over my previous beekeeper's quilts that will keep them save from the cats and my toddler, but also be able to be seen in through yummy, yarny glory!  The jar is pretty empty right now, but if my grand plans stay on track, it should fill up quickly!
---
Let's Talk Knitting Bags!
Back when I started to knit my first beekeeper's quilt, I spent more time than I am willing to admit trying to find the absolute perfect bag to carry my hexipuff gear.  I searched Etsy endlessly for a bag that was me, but also matched my project, wasn't too big, but wasn't too small, hand a good closure, etc.  I probably ended up making it more complicated than it needed to be.  I ended up with a bag that ended up being all wrong, haha.  It was a lovely little bag, just not what I needed for this project.  It has since found a new use as a travel make-up bag. (Etsy seller Lireca)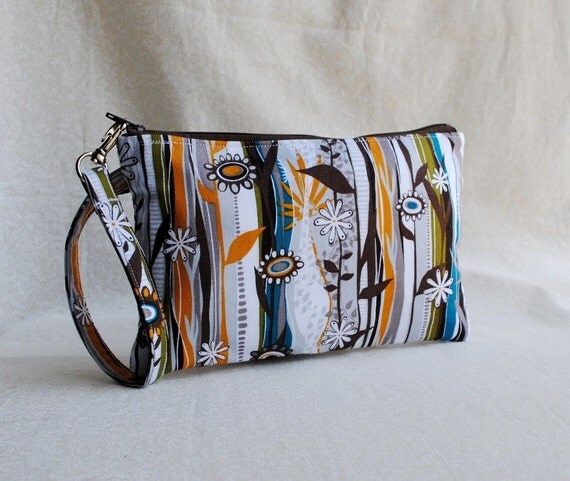 So I went back to just using ziplock bags to store my yarn and needles when I was on the go.  It ended up working out just fine, but I wanted more.  For version 3, once my daughter was born, I tried to use one of the bags that you can knot over your wrist.  I really wanted one that I could take with me to the park and easily knit while she rested in her stroller.  It worked out pretty well for the summer!  This is the one I purchased from Etsy seller TheKnottedBag :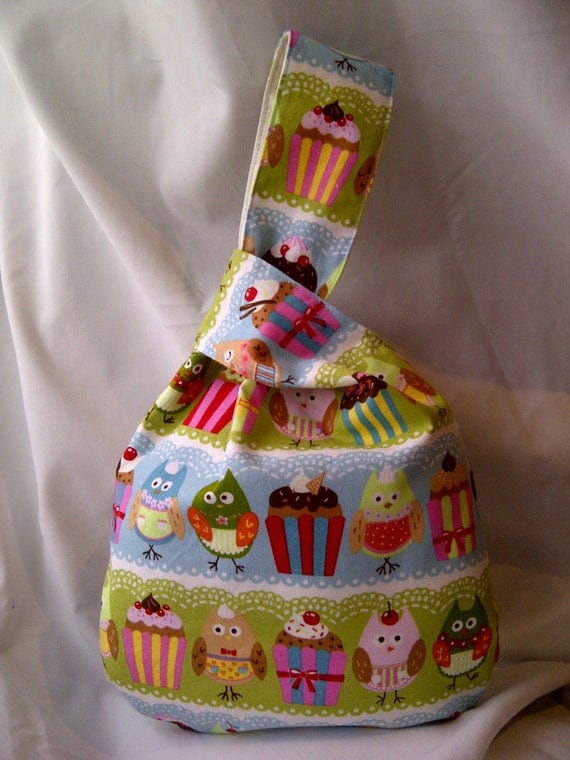 But now I am on the hunt for yet another bag.  I want something that I can store a variety of mini-skeins in, but not worry about them getting lost.  I need it to be big enough to hold my needles/scissor case, but not humongous – I already have a lot to tote around these days!  I have loved using my metal Oscar the Grouch lunchbox, but it really doesn't meet all of my needs.  Besides, my adorable toddling Miss E loves the thing (go figure) and she loves to open it and dump the contents onto the floor.
So I suppose back to Etsy I go, or maybe I'll splurge and buy something from Namaste. Oh decisions, decisions!